---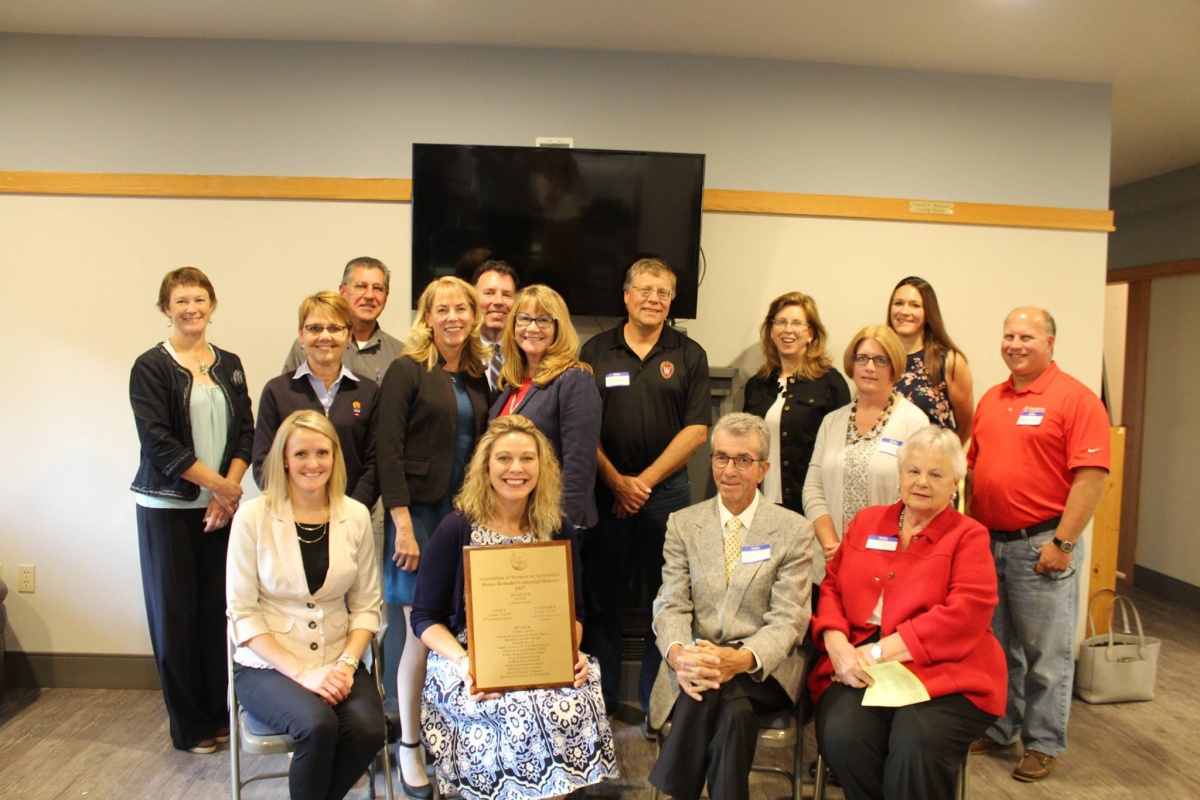 AWA Celebrates Home Remodel
Over 30 attendees recently gathered to rededicate the student campus home for the Association of Women in Agriculture (AWA) located near the College of Agriculture and Life Sciences campus at the University of Wisconsin – Madison.
The purpose of AWA is to help its members prepare for a career in agriculture, as well as provide professional, service and social opportunities. The AWA house serves as a meeting venue, gathering place and service location, as well as a home away from home for all members.
Nearly 400 members have been involved with AWA since its inception in 1973. AWA member have lived in several locations since that time. The current house on University Avenue welcomed its first residents in the fall of 1994 where nearly 200 students have lived over the past 23 years. This past summer, phase one of a major remodeling campaign was completed which included updates to the kitchen, great room and laundry room.
"The AWA kitchen remodel has created a welcoming and accommodating space for our nearly ninety student members," said AWA Student President Sara Griswold. "The beautiful space is truly a home away from home. We are grateful for the generous donors and the AWABC organization who made this possible.
With responsible fiscal management by the Association of Women in Agriculture Benefit Corporation (AWABC), the non-profit organization that owns and maintains the AWA house, $100,000 of remodeling costs came from the organization's budget. Additional funding came from generous donors. AWA Alumna Daphne Holterman decided to be involved due to the positive impact AWA had on her life and the lives of her sisters, nieces and daughters.
"Joining AWA was a triggering moment in my life when I realized 'this is where I belong'," said Holterman. "I came from a high school with 100 classmates to a university with thousands, yet AWA made me feel at home. I believe in supporting a gathering place where women can grow personally and professionally. I want women with dreams to better agriculture to thrive under AWA's roof."
The Remodeling Capital Campaign is being led by Krista Knigge. Valerie Johnson and Kylene (Cook) Anderson are co-chairing the project execution. Future remodeling plan phases include updating house security and comfort improvements. To learn more about naming opportunities or making a tax-deductible donation to AWA, please contact Krista Knigge at
kmk@uwalumni.com
.
---