---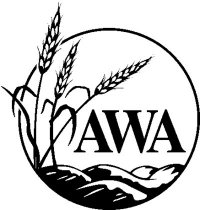 AWABC Officers Announced for 2018-2019
The Association of Women in Agriculture Benefit Corporation (AWABC) recently announced its officers for the 2018-2019 program year. The mission of AWABC is to advance the education of women in agriculture and the organization supports the student chapter of the Association of Women in Agriculture (AWA) at UW-Madison.

Continuing as president is Chrissy Meyer, the U.S. marketing manager for Alta Genetics. Kristin Natzke Olson continues as the group's vice president. Olson is the media relations manager for World Dairy Expo.

Serving as secretary is Cassie Endres. Endres works at Filament as a marketing executive. Jaime Sawle is starting a second term as treasurer. She is a marketing coordinator at the Experimental Aircraft Association (EAA). Also on the board for a second term is Taylor Holterman, communications committee chair. She works for Union Pacific Railroad as a sales manager.

Megan Lauber is serving as the advancement committee chair. Lauber is a fellowship student through ABS Global working toward her masters degree in dairy reproductive physiology.New to the board, Lauren Brey will lead the education committee. She is the director of marketing and research at Edge Dairy Farmer Cooperative. Jessica Held is retaining her role as the financial management chair. She works as a lending officer for Compeer Financial.

Barb Lee and Maureen DeBruin are co-chairs of the house management committee. Lee is co-owner of Sunburst Swiss Farm with her daughter. DeBruin is employed by Holstein USA and has been a classifier for 33 years. Co-chairs for the programming committee are Mariah Martin and Ally Ingles. Martin works with Osborn Barr & Paramore as an account associate.Ingles works as a vet tech assistant at the UW Veterinary Clinic in the large animal hospital.

Maggie Seiler and Lisa Behnke are continuing as directors-at-large. Seiler works as an associate editor for Hoard's Dairyman. Behnke is the marketing and communications director for AgSource. Liz Matzke serves as student advisor and works as a business development manager for Matzke Diesel.

AWABC would like to recognize Abbey Alderman, Jodi Hoynoski, Jodi Berndtson, Danielle Brown, Sami Benz and Kirsten Strohmenger for their contributions to the organization during their time on the AWABC Board.
---