---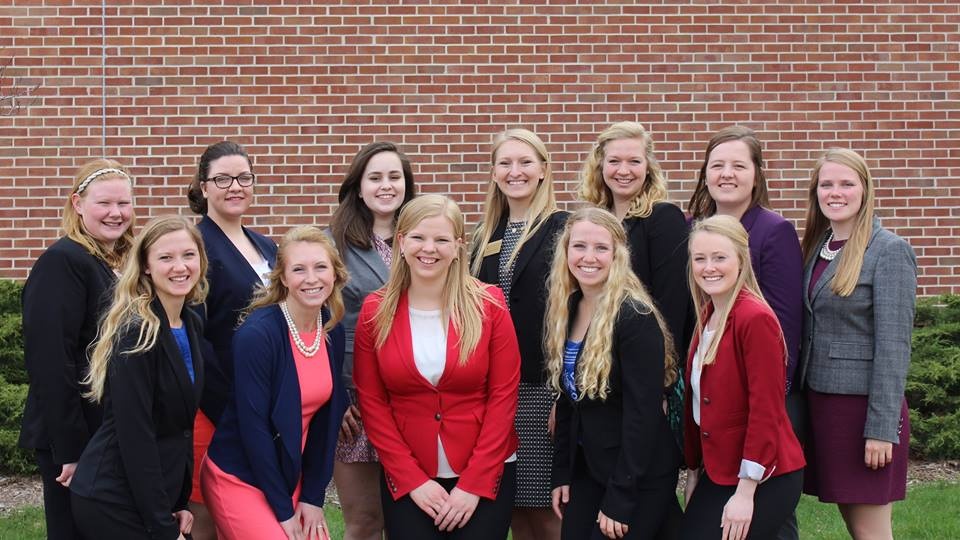 AWA Elects 2017-2018 Officer Team
On Sunday, April 9th, the Association of Women in Agriculture (AWA) elected a new officer team for the 2017-2018 academic year. Additionally, three young women were selected by the Association of Women in Agriculture Benefit Corporation (AWABC) to serve as the AWA house manager, steward and assistant.

The officer team consists of 17 members who work together throughout the year to help plan, promote and execute events in service, social and professional areas. Each officer organizes and plans events in their specific position, however, the whole officer team is essential for the execution of each event.
Leading the team is Sara Griswold, AWA President, followed by the core officer team of Mariah Martin, Vice President; Shelby Brendler, Secretary; and Maddy Selner, Treasurer. Other officers include: Jessica Wendt, Membership Coordinator; Amber Dammen, Activities Coordinator; Kristen Broege, Alumni Coordinator; Micheala Slind, Fundraising Coordinator; Ally Ingles, Scholarship Coordinator; Bailey Fritsch, Communications Coordinator; Emily Matzke, Public Relations Coordinator; Abigail Martin, Service Coordinator; Brooke Moore, Sentinel; Gretta Binversie, Sunshine; Ciera Ballmer, House Manager; Stephanie Thiel, House Steward; Taylor Theony, House Assistant.
AWA is excited to welcome another addition to the officer team as AWA alumna, Liz Matzke, joins as the organization's advisor. Matzke will serve as the advisor for the officer team and will attend officer and general meetings.
---