---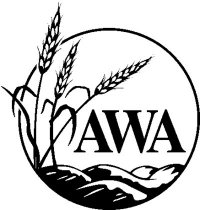 Association of Women in Agriculture Benefit Corporation elects board members
Four board members were elected by members of the Association of Women in Agriculture (AWA) Benefit Corporation at the annual meeting on April 13.

Laura Elliott joined the board as a director-at-large for a two-year term. She is a regional sales manager for Merck Animal Health and resides in Brooklyn, Wis. Elliott replaces Lisa Behnke.

Elected for a second term and continuing as president is Chrissy Meyer, the marketing manager for Alta Genetics.

Also elected for a second term and continuing as Vice President is Kristin Natzke Olson, director of public relations at Cooperative Network.

Cassie Endres was re-elected as for a second term as secretary. She is a marketing manager at Filament Marketing.

The rest of the board remains in place.
---