---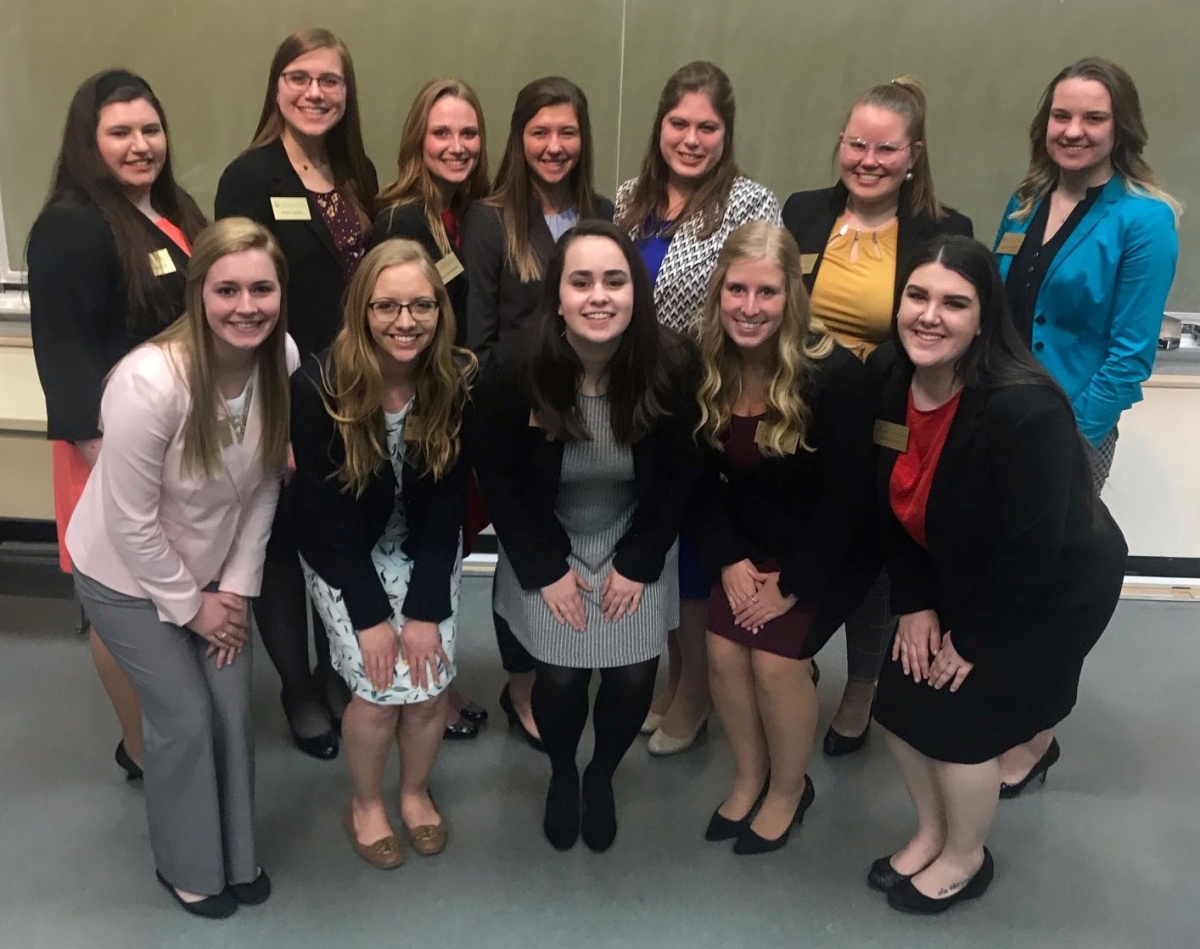 AWA Elects New Officer Team
The Association of Women in Agriculture (AWA) elected their new leadership positions for the 2019-2020 academic year on April 14th, 2019. Three additional ladies were also selected by the Association of Women in Agriculture Benefit Corporation (AWABC) to serve as the House Manager, House Steward and House Assistant.
The officer team consists of 15 officers who combine their talents throughout the year to plan, promote and execute events that fall within AWA's three pillars of service, social and professional events. Each officer's specific duties cater to their own position; however, all officers are integral to the success of all AWA events.
At the helm of the organization will be the AWA President, Brooke Trustem, a senior studying Dairy Science, with a certificate in Environmental Studies.. The rest of the core officer team will be made up by Emily Franke, Vice President; Meghan Lehr, Secretary; and Alexis Leudtke, Treasurer. Other officers include: Haven Olson, Membership Coordinator; Maria Balbach, Activities Coordinator; Shelby Brendler, Alumni Coordinator; Anne Runde, Fundraising Coordinator; Lindsey Sarbacker,, Communications Coordinator; Emma Gwidt, Service Coordinator; Kalista Hodorff, Sentinel; Sabrina Servais, Sunshine; Summer Henschel, House Manager; Cassidy Dabbs, House Steward; Alexis Schultz, House Assistant.
AWA Advisor Liz Matzke will continue to serve as the organization's advisor and will attend officer and general meetings throughout the year.
---